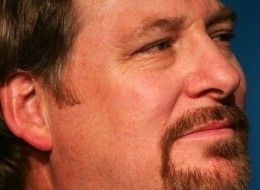 @DeAne: I civilly disagree. Thank you for making your point so thoughtfully. I think you've hit the nail on the head.
At this point is it even about "marriage" any more? It's getting to the point where it's just one group wanting to invalidate the other's beliefs. Marriage has become the stick we're beating each other with. And meanwhile, some innocent (gay) bystanders get left out in the cold.
If your child were gay, would you want him or her to grow up knowing that society wouldn't recognize them as equal -- equally decent, equally deserving of legal protection and recognition, equally whole and human? Can you imagine how that must affect a young person? These people fighting for gay rights are fighting for the dignity and self-respect of generations to come. They've already had the internal fight to find out for themselves that they really are human, their feelings are real, their love matters.
About Gay Marriage
Read the Article at HuffingtonPost